*PARTS SEARCH*
We don't have a way for you to look up oem parts yet but you can use the parts search HERE to get part numbers then use the OSD search to see if we have what you need. If the part doesn't show contact us and we'll add any parts not listed to our site (if not discontinued).
---
If a part shows "0" in stock...
When searching our site, you may notice out of stock parts. Parts not in big demand aren't kept on hand but we can usually get any out of stock item in quick. On our OSD parts (will have OSD in the title) and aftermarket parts we can usually have those here in 2-3 days once ordered. On most OEM parts those take about a week to get in. If you want one disregard any "0" quantities and order for quick service!
BlackTip
BlackTip handlebar covers go on directly over your factory cover and does not require any tools for installation. They zip up the side with a non corrosive zipper and are easily removable for cleaning. It's as easy as putting on a jacket and features the cool BlackTip logo on the front. The covers are a great upgrade by adding that custom look and match beautifully with the BlackTip traction mats and seat covers. If your handlebar cover is ugly, a BlackTip cover should do the trick!
Payment Methods Accepted...
NOTE SINCE MONDAY IS A POSTAL HOLIDAY, WE WILL BE CLOSED UNTIL TUESDAY 1/16. ANY QUESTIONS PLEASE CONTACT US USING THE CONTACT PAGE. THANKS!
---



We accept Visa, Mastercard, Discover, and AmEx credit cards through PayPal

USING THE PAYPAL GATEWAY
TO USE YOUR CREDIT CARD SELECT PAYPAL FOR YOUR PAYMENT METHOD THEN ONCE REDIRECTED THERE CLICK THE BUTTON THAT SAYS "PAY WITH CREDIT/DEBIT CARD". YOU THEN CAN ENTER YOUR CC INFO WITHOUT HAVING TO SET UP A PAYPAL ACCOUNT.

---
Looking for a discount coupon? Our prices are already 10-20% less than everyone else so we don't play that game. If you find an item on another site for less though let us know so we can fix that!
---
Other Payment Methods Accepted Too!


OSD Sea Doo FUEL FLOAT - Improved Design fits Most 2 Stroke PWC & Boats
$19.99
$14.99

Save: 25% off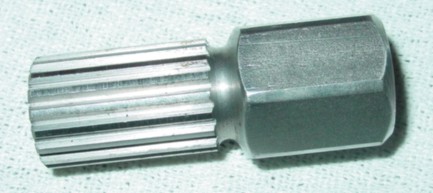 OSD Sea Doo 2 Stroke 18mm Impeller Tool
$14.99
$12.49

Save: 17% off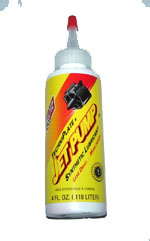 KLOTZ Synthetic Jet Pump Oil (used in 2 stroke pumps)
Who's Online
There currently are 32 guests online.